Building Christian Families Through Adoption for Over 30 Years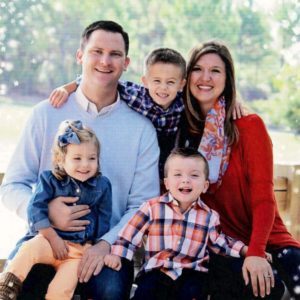 Christian Adoption Online is proud to say that we've assisted thousands of Christian couples start or build their families through adoption. We've also provided support to thousands of pregnant women as they consider whether adoption is right for them. We have been helping build Christian families through adoption for over 30 years. Our nationwide domestic adoption program was designed both for those who wish to adopt a baby, and for women facing an unplanned pregnancy who are considering placing their baby for adoption.
Christian Adoption Online's program is all-inclusive and we have an excellent standing for providing successful domestic adoptions. You can trust Christian Adoption Online and our dedicated staff to help build a Christian adoption for you!
We want you to be successful in adoption!
Please explore our site for info and help as you create a Christian adoption. If you're pregnant and thinking of choosing adoption for your baby, we have a wide variety of faithful, traditional Christian families for you to choose from. If you're praying about the opportunity to adopt a baby, please visit our Hoping to Adopt page for information on how to get started.
Prayer for Adoption
Celebrate adoption through your church or Christian community by hanging this adoption prayer reminder on bulletin boards or around the office. Or, feel free to use the image in a side during church services to remember those touched by adoption in prayer. Let us know how you find ways to honor adoption!
Please click on the image to the right to download a printable PDF of this prayer card!
Visit My Adoption Prayer to get a Free Weekly Prayer for Your Adoption.
For more prayer ideas, please click here..
Christian Adoption Interview
Founder & CEO of the Christian adoption organization Lifetime Adoption, Mardie Caldwell, was interviewed on CBN's The 700 Club Interactive. On the Christian Broadcasting Network, Caldwell spoke about her Christian journey from infertility to adoption, and how adoption has touched her life through the adoption of her son.
http://www1.cbn.com/content/700-club-interactive-–-may-20-2010
Caldwell, a nationally recognized adoption expert, explains why open adoption is so important for all parties involved. Adoptees, adoptive parents, and birth mothers can all benefit from an open adoption plan. She shares some vital tips for those hoping to adopt a baby. Caldwell is the author of two recent books about adoption, one aimed at those hoping to adopt, and the other for women considering placing their child for adoption.
God is S-o-o-o Faithful…
and Lifetime is a true blessing from God!
Words are inadequate to express our appreciation for our caseworker,
Diane
and the
Lifetime Staff
. What a special blessing is
Mardie Caldwell
, who walks in the path of righteousness and serves her calling faithfully in efficient adoption "ministry." Only three months after being lead to Lifetime Adoption, we have a testimony of being matched with a wonderful birth mother and are now sitting gazing upon the beautiful eyes of our healthy "perfect" baby girl (and sister). Janae Makarria is truly a precious gift from God and a wonderful sentiment of the meaning of her name "The Lord has sent" and we are the more "Blessed".